Have you heard of Phil Hansen?
He is an awesome artist that works in a large scale and with crazy mediums. He posts videos and pictures of himself creating the pieces. It is very interesting to see how he creates his artwork.
One of my favorite pieces ...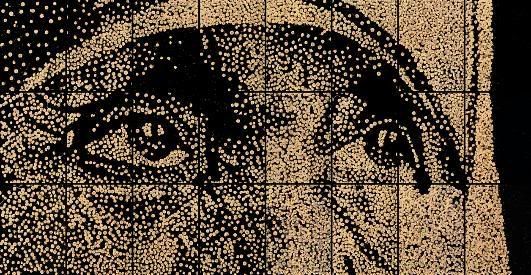 Mother Theresa, 2006
It doesn't look that impressive until you realize that the image is made out of dandelions. He uses all sorts of interesting . Check out his website
Posts of my work to come soon!